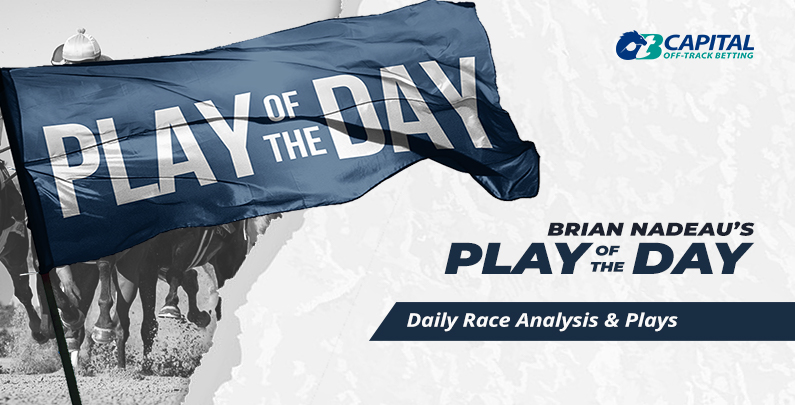 Saratoga Preview 8.13.22: Fourstardave and Saratoga Special
Happy Fourstardave Day!
Today is the Fourstardave Handicap. Named for "The Sultan of Saratoga" who won a race at the Spa for eight consecutive years from 1987 to 1994 – and that was when the meet only had twenty-four and thirty racing days. He was the people's horse and was beloved by all Saratoga race fans of that era. Appropriately, "Dave" is buried on the backside at Clare Court and forever resides at Saratoga.
Race 4 – Saratoga Special – Grade II
Six and One Half Furlongs on the Dirt for Two Year Olds
The top two finishers from the Bashford Manor Stakes at Churchill are entered here including the winner Gulfport as Steve Asmussen goes for his record sixth Saratoga Special win. Speaking of the Bashford Manor – it has not been a particularly good indicator of success at Saratoga. No winner of the Bashford Manor won either the Saratoga Special or the Hopeful since Kantharos won the Special in 2010.
The Runners
1. Super Chow: Won at first asking for Jorge Delgado at Gulfstream last month going five panels (66 Beyer). He broke on top, ran greenly off the turn, and stayed on the wrong lead down the stretch – but it didn't matter as he won by almost two lengths. Three next out runners from that race have a win in a Maiden Claimer on the polytrack and two seconds in MSW ranks – but the top Beyer from those three races is only 66. Luis Saez picks up the mount from Chantal Sutherland who doesn't ship in from her South Florida base. Bullet at Gulfstream in advance of this – 46 flat 4F Breezing (1/116). Would expect him to be sent from this inside post. Know him early.
2. Damon's Mound: Broke his maiden in his first effort at Churchill Downs where he got away a bit slow but established position outside of the leaders then went by them easily while running four wide on the turn to draw off with no urging to win by over twelve lengths (84 Beyer). Seven next out runners from that maiden race has yielded two other winners (one on turf) with a Beyer top of 71. From the first crop of Girvin who are winning at a remarkable 33% rate from a sample of 24 races. Faces winners for the first time Trainer Stat: Michelle Lovell is 1/25 in two year old dirt sprints over the past three years. Win candidate with a natural progression in a second start. The Pick.
3. Valenzan Day: Rudy Rodriguez has the most experienced entrant and the only runner to have a race over the track. Last out in the Sanford Stakes he broke poorly from the twelve hole and was marooned way outside. Joel Rosario took him back to tuck in before the turn – but by then he was well back and out of the race. I'll give him an excuse that day. Finished a good third in the Tremont (68 Beyer) at Belmont and he earned a 76 Beyer in his debut win. Trevor McCarthy gets in the irons as Rosario moves to Gulfport. Rudy is 0 for 44 at this meet. Bullet work last
week over the main Spa track going five panels. Blinkers go ON. Tough to take on top, but look for a rebound today. Hits the board.
4. Gulfport: This Uncle Mo sired runner has won both of his starts for Asmussen including earning a 91 Beyer in the Bashford Manor last out. He demolished both of those fields at Churchill Downs by seven and twelve lengths respectively. In the Bashford Manor at 1/5 he broke sharply to the lead and drew off under a hand ride. Showed he can rate a bit in his maiden win. Rosario picks up the mount. Faces a much better field today. Legit favorite.
5. Owen's Leap: Broke his maiden first out for Tom Amoss (57 Beyer) and then was a distant second to Gulfport in the Bashford Manor (64 Beyer). In the Bashford Manor he sat well off the very quick pace, kept running late to pick up the pieces, but he was beaten by twelve lengths by Gulfport. Will need to figure out a way to turn the tables on that one – that will be a very tough assignment. Blinkers go ON. Trainer Stat: Tom Amoss is one for twenty-thee in two year old dirt stakes races over the past five years. Minor award.
Picks 2-4-3-5
Race 10 – The Fourstardave Handicap – Grade I
One Mile on the Inner Turf, For Three Year Olds and Upward
This is an interesting renewal of the Fourstardave that features a competitive race where we have a mare taking on the colts in the form of morning line favorite Regal Glory. Regal Glory attempts to build on Got Stormy's success in this race in 2019 and 2021 to win another one for the ladies. The field is "compact". That's the politic way of saying "small". But it is a good field that also includes Jaipur winner Casa Creed and the winner of the Poker, Masen.
1. Casa Creed: Runs in this race for the third year in a row as he has finished third the last two years for Bill Mott. Last out he won the six furlong Jaipur Stakes for the second straight year with a rail skimming trip and then tipped out mid-stretch to get the prize (102 Beyer). His best performances have been at the sprint distances. He is zero for eight at the mile since he won the Hall of Fame Stakes in 2019 – albeit over this surface. Potential for a piece.
2. Front Run the Fed: Won the Van Clief Stakes at Colonial Downs last out going five and half (96 Beyer) in his first start of his six year old campaign. He is a versatile runner who has won at various distance up to today's mile but lacks a turn of foot that stalk and pounce types need to win at this level. A consistent runner who regularly puts up Beyers in the upper 90s. He's been trying graded stakes company for the past two campaigns and while he has hit the board a couple of times – he's never gotten the prize. Water is a touch too deep.
3. Regal Glory: Super talented mare for Chad Brown is in great form and will take on the colts for the first time. She is three for three this year with two Grade 1 wins. Last out in the Just a Game she sat off the pace, reeled in the early leaders and won handily (103 Beyer). Two back in the Jenny Wiley she was confidently handled by Jose Ortiz and was always the winner against that Grade 1 field (104 Beyer). Three for three on the Spa turf and has finished in the exacta in
ten of twelve starts at today's distance. Catches a soft Grade 1 field. Most likely winner – use on all horizontal plays.
4. Masen: Four year old Chad Brown trained gelding is two for three this year with his only loss coming in the Makers Mark Mile in April where he was nailed at the wire. His more recent two races in the Poker (96 Beyer) and Seek Again (100 Beyer) have been identical trips – sit just off the early speed and cruise on by in the stretch. While he's won his last two outings – I can't say they were very impressive. He has good tactical speed and stays on in the stretch but doesn't show a strong turn of foot – he's a grinder type. Also, there is some concern about declining Beyers in each of his three U.S. starts. Will need a rebound to win his first Grade 1. Minor award.
5. Get Smokin: Was a decent fourth in the Forbidden Apple (97 Beyer) earlier this meet where he had a tough outside draw and lost ground on the first turn – but ran well. Two back he led the Arlington Stakes at Churchill the entire way but was nailed in the last jump (94 Beyer). This is the third race in the form cycle, and he looks like lone speed. Castellano might be the best at walking the dog on the front end of these one mile inner turf races. In Javier we trust. Upset pick.
Picks 5-3-1-4