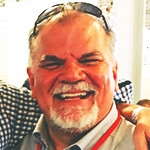 Seth Merrow
Host, Handicapper
Seth is the founder and publisher of the popular horse racing news website Equidaily.com. Additionally, Seth is a long-time host and handicapper on Capital OTB-TV. He is also a regular guest on Sirius/XM's "At the Races with Steve Byk". He has participated in Triple Crown and Breeders' Cup handicapping seminars for Capital OTB and the National Museum of Racing. And he is a contributor to ESPN.com's Kentucky Derby Top Ten poll.
Mike Callahan
Host, Handicapper
Mike grew up in the town of Scotia looking forward to every Saratoga meet. His uncle was a jockey at Churchill Downs and horse racing has been in his blood since he was young. Mike went to Scotia-Glenville High School and attended Alfred University from 2004-2007.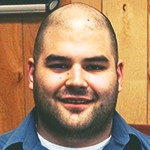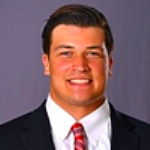 Sully Crotty
Host, Handicapper
Sullivan grew up two blocks from Saratoga Race Course, got involved with horse racing from his father at a young age, who used to breed and own race horses. Graduated from Christian Brothers Academy in Albany, NY. He played college football at Assumption College in Worcester, MA.
Brian Nadeau
Host, Handicapper
Brian Nadeau grew up just minutes from Saratoga Race Course in Halfmoon, graduated from Shenendehowa High School and has been an avid racing fan for many years. He got his start working for NYRA in the press box in 2006, wrote for the Saratoga Special for many years and currently is the New York handicapper and editorial assistant for Horse Player Now. Nadeau is also a huge sports fan, with the New York Mets, Giants and Oklahoma Sooners topping the list and cites the Beatles, Bob Dylan and Pearl Jam as his favorite musical acts.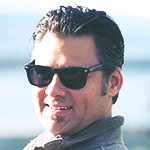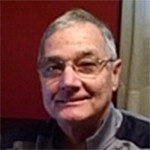 Tom Amello
Handicapper, Author
Tom Amello produced and hosted original television programming for Capital OTB from 1992 – 2012. More recently, Tom has written blogs during the Saratoga meet and weekend race previews. He and his family live in Saratoga Springs, NY where they operate the Brunswick at Saratoga Bed and Breakfast at 143 Union Avenue.
Anthony Mormino
Host, Handicapper
Growing up in the Capital District in the 1970s made it easy to become a lifelong horse racing fan.  Seattle Slew is my favorite horse and all time and watching a Triple Crown winner score in an allowance race at the Spa was a big thrill!  College years at the University of Souther California allowed me to enjoy Santa Anita and Hollywood Park growing my fandom.
In 1992, I did my first show for Capital OTB, Saratoga Preview, with Tom Amello and Nick Kling.