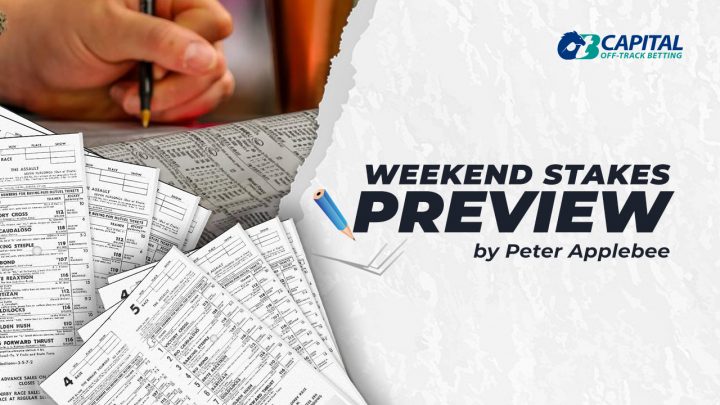 Gotham and Fountain of Youth Preview
Happy Fountain of Youth Day!
At this point, the Kentucky Derby trail is more muddled than usual with a different horse seemingly winning every prep race and the Baffert trainees ineligible to earn points. Today we three have Derby preps – the Gotham, the San Felipe, and the Fountain of Youth. I'll tackle the Gotham and the Fountain of Youth.
We have entered the "Championship Series" portion of Derby preps and the points have significantly increased for the top four finishers (50-20-10-5). The winner of today's Derby prep will earn enough points to get into the starting gate on the first Saturday of May – even finishing second might be enough.
Aqueduct Race 10 – The Gotham – Grade III
One Mile on the Dirt for Three Year Olds
March 5th 2022
The Gotham occupies an interesting spot on the Derby Prep calendar. New York has already run two nine furlong Derby preps (Remsen and Withers) but today we turn back to a one turn mile. Given where we are in the calendar, that definitely hurts the quality of the field. Wouldn't it make sense to flip the Withers and the Gotham?
The Runners
Runninsonofagun: Winner of his last two outings jumps up from optional claimers to graded stakes company. Stretches out from six furlongs where he ran consistent 74 and 75 Beyers in his last two races. Will need a very big improvement. This would be John Toscano Jr.'s first graded stakes win. Prefer others.
Glider: Mark Casse ships this one in from Florida where he broke his maiden in early January (78 Beyer) at Gulfstream and then came back with a good second in N1X company at Tampa (81 Beyer) behind Emmanuel. Gets the class test today. He has shown he can get the distance and should be running late in field with a lot of early pace. Gallardo ships in for the mount. A lot to like.
Golden Code: Pletcher trained colt by Honor Code crushed state bred maiden special weights at the Big A last months by ten lengths (69 Beyer). He broke quickly and while a couple of rivals ranged up to him at the quarter pole the field was left reeling in the stretch. Major class test today as he tries winners for the first time today. It's Pletcher…but I don't see it.
Fromanothamutha: Broke his maiden last out at the Big A going seven furlongs (87 Beyer). Two back he unsuccessfully tried stakes company in the Remsen going nine panels. He got to the front in the Remsen but was done at the top of the stretch and gave way. He's a speedy one for sure. Know him early.
Dean's List: Undefeated Pletcher trainee is two for two with both efforts at six panels at Gulfstream. Ships up from his South Florida base to run here. Speightstown colt is probably the quickest of them all – will he hold up for the mile while under pressure. He should be the pace setter. That Pletcher ships him here today suggests that he is a cut below his best three year olds. But against his group he is competitive.
Life Is Great: This consistent performer was second best to Morello in the Jimmy Winkfield last out going seven panels (74 Beyer) but had no excuse. Best Beyer was three back at the Big A (82) when he broke his maiden. Seems overmatched against the best here. Early pace.
Noneedtoworry: No factor in the Withers. Won an optional claiming race at Parx (69 Beyer) in his prior start. Will need to improve his Beyer top by twenty points in his seventh start. Not sure why they are attempting this again. I'll assume that they believe the muddy surface worked against him last time. You'll get a big price.
Bold Journey: This Mott trainee has been running against state breds but tries open company for the first time today. Appeared to be home in the one mile Gander in his last start (85 Beyer) but was caught late after leading by five lengths in mid-stretch. Jock was not super busy on him late and that may have been the difference that day. Contender.
Morello: This Asmussen trained colt is two for two in his career with both wins at the Big A. He easily handled a five horse field in the seven furlong Jimmy Winkfield Stakes last out (84 Beyer). He sat three wide down the backstretch while stalking the pace and moved at the quarter pole to win easily under a hand ride. Should get another outside stalking trip. The Pick.
Rockefeller: This is the most accomplished runner in the field. This Baffert trainee ships in from SoCal where he been training since a decent second in the Sham Stakes on New Year's Day. He won the Nashua Stakes two back at Belmont (83 Beyer). Trainer Stat: Baffert has a 41% remarkable win rate (19/46) in graded stakes on the NYRA circuit over the past five years.
Picks
Gulfstream Park Race 12 – The Fountain of Youth – Grade II
One Mile and One Sixteenth on the Dirt for Three Year Olds
March 5th 2022
The Runners
1. Markhamian: This Florida bred broke his maiden sprinting in December and then won the seven furlong Pasco Stakes (82 Beyer) at Tampa. He broke on top of the field in the Pasco Stakes and while he looked to be done coming off the turn, he kicked away in the final sixteenth to win by open lengths. Needs to improve his speed fig significantly. I don't see it against this field.
2. Simplification: Last out in the Holy Bull (91 Beyer) he didn't break well and was left towards the back of the pack. Castellano got him to settle and slowly improved position until the far the turn where he made a strong finishing move to get place money. Both of his career wins were get to the lead early efforts. Last time that plan didn't work – but we learned something about this horse's ability. Jose Ortiz picks up the mount. Trainer Stat: Antonio Sano is 1/25 (4%) in dirt route graded stakes. Interesting runner to get a piece of the action.
3. Howling Time: Comes in here off three month layoff for Dale Romans. Last start was in the Kentucky Jockey Club in November which has produced the winners of the Holy Bull, the Sam F. Davis and the Lecomte. He led until the quarter pole in the Jockey Club but was swallowed by the stalkers. He has had time away and is working bullets over the Gulfstream track coming into this. Will need to be faster. Trainer Stat: Romans is 4/70 (6%) in graded stakes over the past two years with a $1.23 ROI. Chance to hit the board.
4. In Due Time: Kelly Breen trains this Not This Time colt who last out won a N1X race going the flat mile at Gulfstream with a 92 Beyer. Took an inside out route that day and drew off nicely to win by better than five lengths. That was the second start off a six month layoff following his maiden breaking debut. A bullet and a maintenance work out since that N1X win. Has shown the ability to rate and kick on late. That should suit him well in a race with so much speed. The Pick
5. Dean Delivers: Ran a strong second in the Swale Stakes last month at Gulfstream (89 Beyer). Broke his maiden last June and has finished second in all three starts since. Of note this runner does not have published workout since the Swale Stakes a month ago. Breeding Stat: Sired by Cajun Breeze who does not have a winner routing on the dirt (0/17). Nope.
6. Rattle N Roll: Was last seen winning the Breeders' Futurity at Keeneland in October (81 Beyer). He stalked the pace and made a decisive move on the turn to sweep past the leaders. Was on the shelf for a couple of months after not making the Breeders' Cup Juvenile due to a foot abscess, but has been training steadily with a couple of tighteners lately. He should be laying off a potentially hot pace and will need the field to come back to him. Will be running late.
7. A.P.'s Secret: Saffie Joseph tries stakes company for the first time with this Cupid colt. He is two for three at Gulfstream and won last out against N1X company going the one turn mile (80 Beyer). He has shown a good fight in the stretch in both of his career wins. He has good tactical speed but is he fast enough early to keep up and can he stay on late if he is left chasing? Not today.
8. Emmanuel: This Pletcher trained colt is two for two and has a win over the track when he broke his maiden. Last out in Tampa he was 1/5 and ran that way. He got to the front right out of the gate and when challenged at the eighth pole he just skipped away under a hand ride (89 Beyer). Visually impressive race but he did get a soft early pace. Has two bullet works since that last win. Saez picks up mount. Using.
9. High Oak: This Mott trained colt hasn't raced since finishing a distant fourth in the Hopeful on closing day at the Spa. He was away from training for over three months with an ankle injury but has been working steadily since December at Payson Park in Florida. Prior to the Hopeful effort he won the Saratoga Special (90 Beyer) at six and half furlongs. Tough spot to come back after six months away. Trainer Stat: Small sample size, but Mott is 29% (6/21) with layoffs between six and nine months routing on the dirt. Underneath player.
10. Giant Game: Last out in the Holy Bull he was hung wide in the first turn, got into a good stalking position down the back stretch but was done on the far turn and faded badly to eighth. This runner had minor throat surgery for a displaced palate since the last start which may explain the poor performance that day. Prior start was in the Breeders' Cup Juvenile where he finished a good third (86 Beyer). Should get a rebound today. Potential exotic play at a price.
11. O Captain: Was away from training for three months after breaking his maiden with a front running score last August. Last attempt in the six furlong Limehouse Stakes at Gulfstream was OK – but he was no match for the top two finishers that day. Face a major class test today – maybe the two turns and route of ground will suite him. Outside draw doesn't help either. Passing.
12. Mo Donegal: EARLY SCRATCH
13. Galt: Draws into the field as an AE with the Mo Donegal scratch. Full sibling to Songbird broke his maiden (67 Beyer) at Gulfstream in December. Came back in the Holy Bull off that maiden score and ran a good fourth (89 Beyer) where he took advantage of the inside post and got right to the front where he was pressured by White Abarrio all the way but couldn't keep up with that eventual winner in the final furlong. He got a really nice trip last time – hard to see him getting kind of trip that from a far outside post. Race flow will also work against him. Passing.
Picks 4-2-8-9