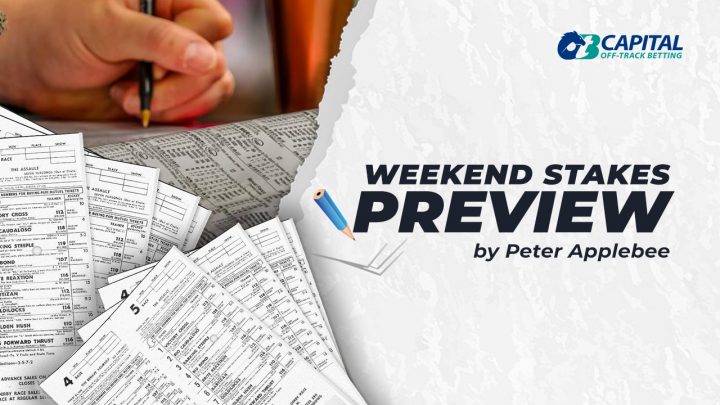 Breeders' Cup 2021 Day 2 Preview
Happy Breeders' Cup Day!
Today is THE day – nine Breeders' Cup races highlighted by the $4 million Breeders' Cup Turf and the $6 million Breeders' Cup Classic. I'll tackle those two headline Breeders' Cup races here. The best of the best are here for these two headlining races and you can make good cases for five or six entrants in each. This of course leads to great prices in many Breeders' Cup races and those Breeders' Cup exotic payouts tend to be very juicy due to the size of the fields and the way money is spread throughout the pools.
Good luck to all on our championship day! Maybe one day it will come back to New York….
Race 11 – Breeders' Cup Turf– Grade I
One Mile and One Half on the Turf for Three Year Olds and Upward
November 6th, 2021
Tarnawa is back to defend her 2021 Breeders' Cup Turf title. She comes in off a very close second in a little race they hold in Paris at Longchamps called the Prix De L'Arc De Triomphe. The Euros typically have the advantage in terms of quality and class and have won ten of the past thirteen renditions of the Breeders' Cup Turf. Frankly, the American male turf division is not super strong and with Domestic Spending scratching any American horse winning this race would be a very big surprise.
Trainer Angles
There are two big European trainers that ship horses in on a regular basis for Breeders' Cup turf races but have very different performance profiles in their North American starters since 2016.
Trainer A has won 9 times from 126 North American starters for a 7% win percentage. His horses hit the board 36% of the time.
Trainer B has a smaller sample size but has won ten times from 28 North American starters, a 35% strike rate, and his horses finish in the money 64% of the time.
What if I told you that Trainer A is Aiden O'Brien and Trainer B is Charlie Appleby? Which trainer's runners would you prefer to place your dollars on? Oh and the odds on the O'Brien runners are often shorter than the Appleby trained entrants.
In fairness O'Brien is doing better this year winning three times form eleven starters. But Charlie Appleby has six winners from fourteen starts this year – a 43% win rate.
Also, Aiden O'Brien has won the Breeders' Cup turf six times – but not since 2016. That year ended a stretch where he won the Turf in four of six years (2011, 2013, 2015, 2016).
O'Brien is one of the most accomplished trainers in the world, but his record is not good in North America. Charlie Appleby on the other hand is having a wonderful run when he ships horses in for Godolphin.
The Runners
Rockemperor: Got his first Grade I win last out in the Joe Hirsch at Belmont with a career best 103 Beyer where he stalked the pace and made his move in the stretch to pass Gufo and win by two lengths. That win was the first in twelve career starts in graded stakes races. Having said that, he does pick up the pieces with plenty of seconds and thirds in graded stakes. Seems like last time was "the time" and he will he need a significant improvement in his twenty-first start to win here. Doesn't seem likely. Best outcome is a possible minor award.
United: SCRATCHED Unfortunately, United was scratched with a minor suspensory issue.
Domestic Spending: SCRATCHED This was the best of the North American based runners and second choice on the morning line, but was scratched on Thursday due to an inflammation.
Astronaut: He didn't break his maiden until March of his four year old year but once he did he has been rolling with two wins and three seconds. His form improved significantly in the last two when John Sheriffs put him in marathon races and last out he won the Del Mar Handicap at eleven furlongs. However, even with the recent improvement he will need to take two steps forward to best this group. Water seems too deep for this one.
Tribhuvan: This is your likely pace setter. Last out in the Sword Dancer (98 Beyer) he and Channel Maker went way too fast in the first quarter and that doomed the both of them in the final furlong. Also, I am not sure he loved sitting off the leader rather than being out front himself. He is two for four in 2021 for Chad Brown and won both the Ft. Marcy (103 Beyer) and the United Nations Stakes (102 Beyer) by leading gate to wire. He has not won at twelve furlongs so that raises a concern given his running style. He'll need an easy pace to be competitive here and I don't see that happening. Looking elsewhere.
Acclimate: This front runner likes to get to the lead and take them as far as he can. He's traded wins with United and Astronaut on the SoCal circuit this year. But like those two he just isn't fast enough to contest against this field. He could be the early pace setter along with Tribhuvan, but I don't think has can take them all the way. He typically runs Beyer figs in the upper 90s which is nowhere close to what is needed and since he isn't going to get an easy lead I don't see how he holds up. Know him early…but not late.
Walton Street: Posted a monster 110 Beyer last out at Woodbine in the Canadian National for Charlie Appleby going today's mile and a half distance. That is the best turf route Beyer of the year in North America – four points better than Domestic Spending's 106 in the Manhattan. That race was second off a six month layoff after running in Dubai last winter. His race first off the layoff in August in a Group 1 in Germany was a key race. Walton Street finished third but was only a length behind Arc winner Torquator Tasso (who second that day). The winner (Alpinista) has come back to win another Group 1 in Cologne and is on a four race win streak. Walton Street is fresh and looks like he was pointed to this race for some time. Speed figs are right there with Tarnawa's. Prefers the twelve furlong distance with five of his seven career wins at today's distance. He can win on the lead or sitting in a stalking position but seems to prefer sitting close whereas he tends to run himself into the ground if he gets the lead too early. This should serve him well in this field where other are likely to go to the front. Walton Street should get first run at the early leaders and is capable of getting it done a price. Serious player given his 2021 form and especially off that last effort. The Pick
Broome: On his best day he is competitive here, but will we get his best? Last out he was prominent in the Arc early on and briefly held the lead, but faded in the stretch and finished eleventh. He's an inconsistent but he does have decent tactical speed and who does his best running when he is up close, or on the lead. The difficulty he has is carrying that speed for twelve furlongs, where he has one win from eight starts. There will be some pace here to keep him company and I think that compromises his chances. Having said that – you get Frankie Dettori at 20-1 in the Breeders' Cup Turf. Possible underneath placing.
Sisfahan: This three year old French bred colt has been running in Germany where he won a Group 1 at today's distance. But this seems like very deep waters for a horse that only has six lifetime starts. However, he has faced some tough ones including finishing only a length behind Arc winner Torquator Tasso two back. He has never missed the board in his six lifetime starts. Appears to be a half step below the best here. You'll get a price.
Yibir: A three year old taking on elders today after he won the twelve furlong Jockey Club Derby Invitational last out at Belmont (94 Beyer). He won that race with an impressive move on the far turn going from last to first in about five strides and then he drew off in the stretch. But this one does tend to be a bit goofy and not have his head in the race the whole time. This Charlie Appleby trained – Godolphin owned colt excels at today's distance winning at twelve furlongs both last out at Belmont and in a Group II at York. He also won a Group III this summer at Newmarket at thirteen furlongs. He likes to sit at the rear of the pack and make one big move. These connections have him entered because they think he can win, or he wouldn't be entered here. William Buick takes the mount here over Walton Street – interesting. But he will need significant improvement in his speed fig to win today, but with his running style that could happen. Hmmmmm…….Buick goes here…. Minor award at a price.
Gufo: His best race of the year was two back when he defeated a decent field in the Sword Dancer (104 Beyer) where he made a long sustained move down the backside and through the far turn to pass the entire field. He has never finished off the board in thirteen starts. He benefitted from an early hot pace in the Sword Dancer and that help set it up for his deep closing style. Last out in the Joe Hirsch he made the lead but couldn't hold off Rockemperor. He'll need a trip of all trips and for three or four of these to not fire in order to have a chance at the top spot. Not today.
Teona: This three year old filly ships in after winning the Group I Prix Vermeille at Longchamp against other fillies. I assume that the good performance that day encouraged them to enter this runner here. But while that was a nice performance – she will need to take a step forward to be competitive against this salty group. She only has six starts so improvement is possible. If she gets a decent position from this post she might give you a thrill. Can hit the board.
Tarnawa: The reigning Breeders' Cup Turf Champion returns here to defend her crown. She ran a close second in the Arc De Triomphe last out over a very boggy course. This mare will now get a firm turf course in Del Mar half a world away. She's the goods and there is no doubting her ability. She returns here today off a race that her trainer said took something out of her and she tired for a week after the race. She has shipped from France to Ireland and then to the West Coast since the Arc. She's the most accomplished horse in the race, but I have my doubts she can repeat here. Outside post doesn't help her as she could get spun wide in the first turn and have nowhere to go to save ground. She can most certainly win, but I won't have her on top at a price in the range of 2-1. Using in horizontals and underneath in all vertical plays.
Japan: Two back he ran a good second in the Sword Dancer with a 104 Beyer and was closing quickly on Gufo but couldn't get to the winner before the wire. It appeared that some minor traffic issues made the difference that day. But in the last effort in the Joe Hirsch he sputtered pretty badly in the stretch and faded. Ryan Moore has the mount today and has had the most success on this one, William Lordan came in for the mount last time. He's at least a step below the best here and I will pass.
Bolshoi Ballet: Draws in off of the AE list for Aiden O'Brien. This horse was highly touted after defeating three year olds in the Belmont Derby Invitational in his first North American start. However, he has failed to live up that performance in his next two efforts. Last time Yibir blew by him as they turned for home. He earned mid-80s Beyers in all three of his American starts so we don't see progression. Given how the horse flattened out in the stretch in both of his last two starts you wonder if he wants shorter than twelve furlongs. He faces older horses today and at a distance that appears to be too long for him. Overmatched outsider.
Channel Maker: It's nice that reigning Turf Champion has made the field of this race albeit he needed to draw in off the AE list. Last year when he was in good form he ran a strong third in this race. However, that was last year. The 2021 edition of Channel Maker has not won a race and has only hit the board once. Three back the excuse was the long layoff and that he wasn't fully turned. In the Sword Dancer the excuse was that he hooked up early with Tribhuvan and that cost him late. Last time in the Joe Hirsch there was no excuse, he just faded. Looks like his best days are behind him, I'll be cheering him on if he is in the lead at the quarter pole with that high head running style. But I think his top Grade I days are in the rear view mirror. Sorry, not at this point in his career.
Picks 7-13-10-12
Race 12 – The Breeders' Cup Classic – Grade I
One Mile and One Quarter On the Dirt, For Three Year Olds and Upward
November 6th, 2021
This is the big one and it features a matchup between the clear leader of the three old colt division, Essential Quality, and the top older dirt router Knicks Go along with the 2021 Kentucky Derby "winner". Two nice horses Art Collector and Hot Rod Charlie come in off of very good wins in their last prep races and appear poised to challenge the favorites.
The Runners
Tripoli: John Sadler got this runner going in the right direction this summer after switching to the main track with three straight triple digit Beyers and a win in the Pacific Classic here at Del Mar. The career best 104 Beyer earned in that effort is short of what is needed to win here today. Failed to fire last time but he returns to Del Mar where has a win over the track at today's distance. He should get some local support and could pick up some pieces late.
Express Train: He has largely been an understudy to the other west coast horses entered here. He has no Grade I wins, but does hit the board in many of his starts. Speed figs are just too slow, and he is zero for three at ten furlongs. This late runner could grab a minor award if the race collapses given that he should be coming late.
Hot Rod Charlie: He is having one heck of a three year old season. He won the Louisiana Derby, was "third" in the Kentucky Derby, second in the Belmont after an epic stretch drive with Essential Quality, first under the wire in the Haskell only to be DQed due to interference, and then won the Pennsylvania Derby. He has four consecutive triple digit Beyers culminating in a 111 Beyer last out. He wants to be forwardly placed and the ten furlongs should suit him given his Derby and Belmont performances. Blinkers go ON. Will probably be pressing Knicks Go from the start, can he keep up with that one and still keep going at the end?
Essential Quality: This is your likely three year old Champion (although I can make a case for Jackie's Warrior if he wins the Sprint) and he has repeatedly bested the other top three years olds. His performances have been winning ones, but not spectacular. He runs well enough to win, but doesn't put fields away, which makes for exciting racing especially if you had him at 3/5 and he is head bobbing from the eighth pole to the wire. In his last four wins his total win margin is less than two lengths – that's the total aggregate margin for four races. In his last race in the Travers he sat on the hip of Midnight Bourbon the whole way around and ground him down late (107 Beyer) for the win in a very typical performance. He was best but didn't win by much. Essential Quality is now eight for nine in his career, with his only loss coming in a troubled trip in the Kentucky Derby. We know that ten furlongs hits him square between the eyes. Does he have the ability to do it against olders? Hmmm.. I don't think so. He can toy with other three year olds and just grind away at them, but you typically don't win this race with that style. But he can be there at the finish since we know we will keep on coming no matter what. Hits the board.
Knicks Go: It seems like a long time ago when there were questions being asked about this one after he had two losses in a row. Those questions have been answered via his last three races where he demolished fields with the Whitney Stakes being the most impressive performance. Last out he earned a 104 Beyer last out while under no pressure at all in the Lukas Classic at Keenland in basically what was a paid workout to tighten him for today. He possesses two the top three Beyer figs for dirt routers this year (111, 113) He'll be the controlling speed – although he will face pressure from others. Can he get 10 furlongs? That is the only question that remains. Come and catch me. The Pick.
Art Collector: This runner is three for three since Bill Mott took over training responsibilities this summer. Last out in the Woodward he made the best of the inside draw and got to the lead early and just kept on going earning a 107 Beyer. That win was on the back of paired up 103 Beyers in the Charlestown Classic and Alydar Stakes. The forward running style that Mott has employed in the last three races has resulted in a huge in fortune for this runner. Mike Smith picks up the mount today with Saez sticking with Essential Quality. He is a legitimate contender and does not need to move forward to win this race. He should be sitting a bit off a potential speed duel and Knicks Go. If that one falters – he'll be right there. Threat to upset the apple cart.
Stilleto Boy: Appears to have no business in the Breeders' Cup Classic after competing against lesser for most of the year and only having two wins (one race was a Maiden) to show for it. Last out he was no match for Medina Spirit in the Awesome Again. He could provide some early pace, but we will not last ten furlongs against this field. No way.
Medina Spirit: Well…what can you say about this runner. I'll stick to the on track performance of the horse rather than the performance of his human connections or this will turn into a 5,000 word tome. He is a consistent top performer against his own division and has finished in the exacta in eight of his nine career races. Last out he handled a weak field of older runners in the Shared Belief, and he had it all his own way. He won't be able to make an easy lead with Hot Rod Charlie and Knicks Go in the field. So he is very much up against it. He won't be in front early on and Medina Sprit has yet to pass a horse in the stretch during his career, so how does he win here? The short answer is that he doesn't. He probably won't hit the board and is still likely to be over bet. If he wins – he'll beat me. Stay away.
Max Player: He comes in in the best form of his career. Has won his last two starts in the Suburban Handicap (101 Beyer) and in the Jockey Club Gold Cup (102 Beyer) In both of those races he sat just off the speed and moved in the stretch. The Jockey Club Gold Cup was more impressive visually as he pulled away from the field to win by four lengths. The bad news is that he faces much tougher here today and his speed figs are not close to what will be needed. Two of four lifetime wins are on sloppy tracks. Seems a step below the best here.
Picks 5-6-4-3