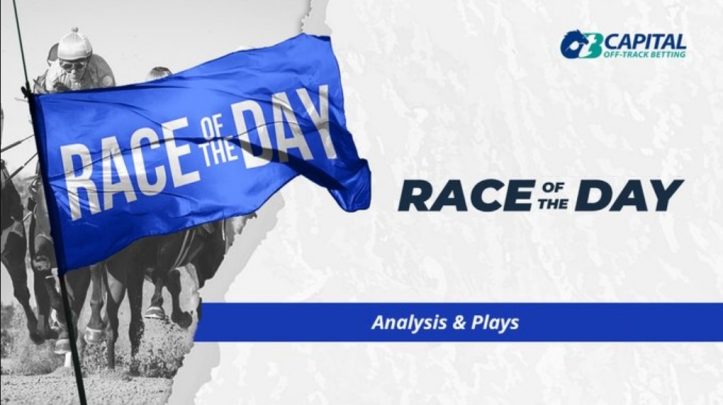 Applebee: Closer Look CCA Oaks/Caress Saratoga 7.22.23
Happy Coaching Club American Oaks Day! 
It is ladies' weekend at the Spa with all three graded stakes for the fillies and mares.  Today's card is headlined by the Grade III Caress Stakes and the Grade I Coaching Club American Oaks. Sunday's card features the Shuvee Stakes with Clairiere and Nest facing off. 
Trivia question: The CCA Oaks began running in 1917 but was moved to Saratoga in 2010. Which trainer has won the most renditions of the CCA Oaks since it has been run at the Spa? Answer below. 
Race 6 – The Caress Stakes – Grade III 
Five and a Half Furlongs on the Mellon Turf Course 
For Fillies and Mares Four Years Olds and Upward 
It's now hard to imagine a time before turf sprints at Saratoga, but the first one wasn't run at the Spa until 2005.  Last year 70 turf sprints were run at the Saratoga meet and 72 dirt route races were run.  It's amazing that there are almost as many turf sprints as dirt route races. This race is wide open without Caravel who will take on the boys in a couple of weeks in the Troy Stakes. 
Our Flash Drive:

Winner of three straight while sprinting on the poly and turf course at Woodbine for Mark Casse after routing in his prior starts. Versatile type who won the De La Rose at the Spa last summer (92 Beyer).  Likes to be up close and has speed to outside – should be sent from the one hole.  Faces a tougher group today. Possible minor award.

Bubble Rock:

Last time she should have won as she was clear in the last hundred yards but Rosario didn't appear to see Poppy Flower coming down the center of the track. Two back she bested Poppy Flower with a nice stalking trip in the License Fee (91 Beyer). Expect her to be up close to the pace. Should appreciate the slight turnback today. Prat take over the reins. The Pick.

Roses for Debra:

Has won five her seven career starts as she progressed from Pennsylvania Bred races on the synth at Presque Isle to open N3X company at Belmont. She has won two turf sprints this year since transferring to the Clement barn. Three weeks ago she won a N3X race at Belmont by sitting a trip and then splitting horses (95 Beyer). Irad takes over for Rosario who is at Monmouth today.  Gets the acid test today.

Poppy Flower:

Mott trained filly just got to Bubble Rock last out in the Intercontinental at Belmont with a rush in the last hundred yards (92 Beyer). Won the Galway Stakes at Saratoga last summer at today's distance.  Stalker type who finishes strong. Win candidate.

Wakanaka:

Second Mott entry started her career as turf sprinter in Italy before stretching out to routes and then coming stateside eighteen months ago.  She's been competitive in graded stakes company including a third in the Just a Game behind In Italian.

Trainer Stat: Bill Mott is 2/37 (5%) with turf runners turning back from a route to a sprint in the past two years with a $2 ROI of $0.54. Late runner.

Picks up a piece.

Bank On Anna:

MTO entrant has seen some success in state bred company but has come up short in open races. If this comes off the turf she will face a short field but a couple of those have dirt form. Won over the track last summer in the Union Avenue with a career best fig – 84 Beyer.  Gets a piece of if this race moves to the dirt.
Picks 2-4-5-3 
Dirt Picks 2-6-3 
Race 9 – The Coaching Club American Oaks – Grade I 
One Mile and One Furlong on the Dirt, For Three Year Old Fillies 
Southlawn:

Disappointed in the Kentucky Oaks where she was caught wide and was then flattened turning for home. Two back in the Fair Ground Oaks she was best (81 Beyer) with a long sustained drive to win by open lengths. Comes in here fresh and working well. Potential.

Wet Paint:

Started her three year old season with a bang winning three straight stakes races at Oaklawn. Went off as the favorite in the Kentucky Oaks but had too much to do after getting squeezed at the start but she was game to finish fourth (87 Beyer). In her most recent race she broke poorly in the Monomoy Girls Stakes at Ellis Park and was unable to run down Hoosier Filly who got loose on the lead (73 Beyer). Prat is back in the irons. Tactical horse who should be able to sit a ground saving trip and then come running in the lane. The Pick.

Sacred Wish:

Has only a maiden win to her name.

Had some traffic trouble in the Black Eyed Susan.  Last out she has every chance to run down the winner but made up no ground in the stretch (82 Beyer). Lasix comes OFF. Don't see it against this group.

Gambling Girl:

Three seconds in four starts this year – we last saw this Pletcher trained filly in the Kentucky Oaks where she finished a neck behind winner Pretty Mischievous (92 Beyer) She closed like a freight train – but there was a bit of hang in her and she didn't get by.  Comes in fresh. She broke her maiden over this track last summer. Has two career wins – both against state breds. Underneath player.

Hoosier Philly:

Undefeated as a two year old but she has disappointed a bit in her first two starts as a three year old but a change in tactics to go to the front has helped. Two back she was good in the Black Eyed Susan but was run down late after being under pressure (85 Beyer).  Last out in the Monomoy Girl she went right to the front and cruised all the way home on an uncontested lead (80 Beyer). Should be up front but will have some company today. Gets a piece.

She's Lookin Lucky:

Buried a high priced optional claimer field last out at Ellis Park (86 Beyer) over the slop for her second career win. Major class test today. Lasix comes OFF. Part of the early pace and might get cooked. Don't see it.
Picks 2-4-5-1 
Trivia Answer: Todd Pletcher has won five Coaching Club American Oaks at Saratoga.