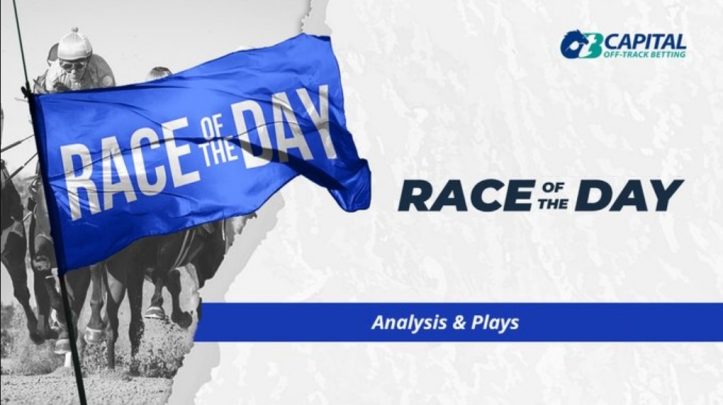 Applebee: Closer Look Albama/Lake Placid Saratoga Sat 8.19.23
Happy Alabama Day! 
The Grade 1 Alabama Stakes has is a deep field that includes the top three finishers from the Coaching Club American Oaks. The Lake Placid has four Chad Brown entries, per usual. 
Trivia Question:  Why is there a major historic stakes race at Saratoga called "The Alabama"? 
Race 7 – Lake Placid Stakes – Grade II 
One Mile and One Sixteenth on the Inner Turf for Fillies Three Years Old 
Heavenly Sunday:

Won the Edgewood Stakes two back at Churchill via a front running trip (86 Beyer) and then came back in the Tepin at Ellis six weeks ago where she set the pace but was caught late (80 Beyer). Hit the board in all six starts. Should be on the pace. Might get cooked.

Aspray:

Had a tough wide trip in the Belmont Oaks and may have been the best in that race. Should be able to save ground from this post and turn back should also help. Look for a rebound today for this Chad Brown trainee. Using.

Gloria's Princess:

Wired the fields in her last two outings against older maidens and N1X company.  Faces much tougher today and will not get an uncontested lead.  Lasix comes OFF. Lean against.

Tax Implications:

Has two close up seconds in both of her starts this year.  Chad Brown stablemates Surge Capacity and Liguria bested her in her two starts this year.  She's not far off of it – but needs to prove she can get to the wire first. Win candidate. 

 

Junipermarshmallow:

Pletcher enters this Quality Road filly off a nine month layoff. When we last saw her she won the Wait a While Stakes at Gulfstream. She sat behind a blistering pace that day and took advantage as it fell apart in front of her. Don't see it.

 

Soviet Excess:

Was a decent third in the Wild Applause (81 Beyer) for Pletcher where she led in the stretch but the closers caught her although she did dig in to hold third. Gets the acid test today.  Potential at a price.  

 

Surge Capacity:

Two for two for Chad in career that began in June. Won the Lake George by saving ground, and then getting through on the rail (88 Beyer). If she moves forward from that race she will be very tough.  Outside post may present a challenge but she has shown to be tactical enough to work a trip. Retains Rosario. Sired by Flintshire who loved the Saratoga inner turf (won two Sword Dancers and a Bowling Green), but has yet to produce much in the breeding shed. Has shown she can handle a softer turf course, which we should have. The Pick.

Prerequisite:

Paired up 85 Beyers in the Wonder Again (a win) and the Belmont Oaks (a second place) for Chad. Gets the turn back today. Irad stays aboard as he will need to work a trip from the eight hole. Gets a piece.

Leave No Trace (MTO):

Won the Spinaway last year and started on the Oaks trails but was eased in the Davona Dale. Has been working nicely for this. The Pick on dirt.

Undervalued Asset (MTO):

Chad has a dirt backup in case of wet weather. She won an NX off a freshening last month and would be dangerous as an MTO.
Picks 7-2-4-8 
Race 9 – Alabama Stakes – Grade I 
One Mile And One Quarter On The Dirt For Filles Three Years Old 
The Alabama's ten furlongs is the endurance test for three year old fillies – much like the Belmont Stakes for the colts. These fillies haven't ever gone this far before and won't ever be asked to go this far again. Pletcher has three entered here and Chad has two.  
Sacred Wish:

Ran well in the CCA Oaks as she pressed the pace, took the lead, but was caught by Wet Paint at the wire (89 Beyer).  Had some traffic trouble in the Black Eyed Susan and finished up the track. Only has a maiden win to her name. Needs to get an additional furlong today. Should be in the second flight. Minor award.

Wet Paint:

Went last to first in the CCA Oaks – which lacked serious pace (89 Beyer) and she showed grit and a lot of talent to run down Sacred Wish. In the Kentucky Oaks she was the post time favorite but had too much to do after getting squeezed at the start. Extra distance today should suit as she is bred to go long.  Tactical horse who should get a ground saving trip and come running in the lane. Race flow fits with plenty of pace signed on.  The Pick.

Julia Shining:

Has been off since a close up third in the Ashland at Keeneland in April where she couldn't get to Defining Purpose (84 Beyer). Lightly raced Curlin filly has only four starts to date. There were some issues this Spring as she did not record a public workout from April until late June. However, she has been working well at Saratoga as of late. Does she want ten furlongs off a 134 day layoff?

Trainer Stat: Pletcher is 1/16 with starters first off a 120 to 180 layoff at Saratoga.

Mixed signals.

Sabra Tuff:

In the first race of this Saratoga meet she went nine furlongs against elders in a N1X  (67 Beyer) where she was well off the pace but made steady progress to get up for fourth. She hasn't won a race since her debut.  Lasix comes OFF. Doesn't seem likely.

 

Fireline:

In the Delaware Oaks, this Chad Brown trainee stalked the pace but faded, finishing fourth as the favorite (72 Beyer).  Two back she handled a three and up N1X field going the flat mile at Belmont (88 Beyer). Mid-pack stalker type. Will need a step forward.

 

Chocolate Gelato:

In June she was fourth in the Jersey Girl sprinting (64 Beyer). Had three works after that race but then went on the shelf for a month and only came back to the track last week. You have to wonder about getting this distance off a two month layoff with one workout. Has Pletcher entered her as a rabbit for her uncouple entry mate Gambling Girl? Passing.

Gambling Girl:

She was a well beaten third in the CCA Oaks.  Didn't have an excuse – she was just flat in the stretch. Has not yet won against open company but did just miss in the Kentucky Oaks after a sustained drive (92 Beyer).  Late runner. Gets a piece.

 

Randomized:

Couldn't handle the top fillies going a route of ground in the Acorn but came back to win the four horse Wilton Stakes at a mile (97 Beyer) while setting a soft pace.  Chad takes a crack again at stretching this Nyquist filly back out. Two wins were gate to wire affairs.  Will need to ration her speed for ten furlongs – tough to do. Irad goes elsewhere. Passing.

Taxed:

Won the Black Eyed Susan at Pimlico (90 Beyer) two back with an excellent ride by Bejarano as she ran down Hoosier Philly. That was her first stakes win and she followed that up with a second in the Indiana Oaks where she had to go four wide to get a run at Defining Purposes – who had gotten away with soft fractions. Gets a small piece.

Defining Purpose:

Pace presser enters here off a win in the Indiana Oaks where she held off Taxed (87 Beyer).  In the Kentucky Oaks she weakened in the lane after being forward.  Likes to be close to the front, but she will have company today. Race flow doesn't suit.
Picks 2-9-1-7 
Trivia Answer: The Alabama Stakes is named after owner/breeder William Cottrell who was active in later half of the 19th century and won the Kentucky Derby in 1884. He was too modest to have a race named for himself so it was named for his home state instead.