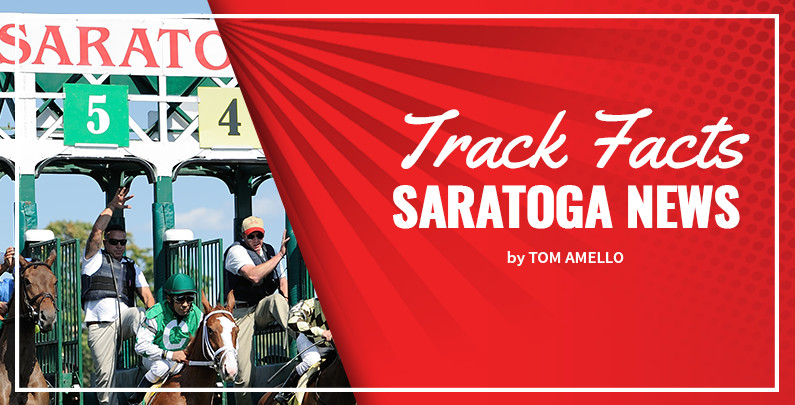 TrackFacts – July 19, 2019
[intense_lead] Pre-Saratoga meet talk of the region has been about the early July opening and switch to Monday and Tuesday dark days. [/intense_lead]
[intense_dropcap]W[/intense_dropcap]hen asked my opinion on the matter, I feel it was a no lose situation for NYRA: trading six Monday cards for a Thursday opening plus a weekend was a no brainer. How the economics of the region might be affected is fodder for another day.
With those four days in the books, NYRA announced a significant increase in both attendance and handle by comparing the new four days of business to business on the first four Monday cards of the 2018 meet which will no longer be race days. No surprise there.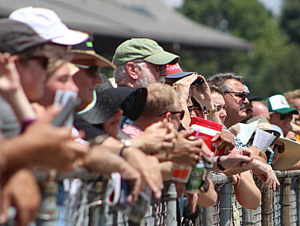 Any comparison between the actual 2018 opening Friday – Sunday business and the same 2019 days went by the wayside with cancellation of tomorrow's Saturday card. Forget any meaningful date from which to compare. That said, NYRA made the absolute right call making an early cancellation, re-scheduling the entire card for Sunday (and not redrawing the entire card to save handicappers extra work), adding Wednesday's rain-cancelled Steeplechase race to the front end, and including Sunday's stake (The Shuvee) to present a 13-card marathon race day. Everyone's happy and PETA won't be able to protest treatment of horses because NYRA is taking care of them. I'm not a fan of marathon cards but doing so is, in my view, a good decision. The question now: will NYRA add the lost races from Sunday's card to extend race days throughout the rest of the meet?
[intense_lead]Through the completion of the Wednesday July 17 race cards, favorites have been winning at a modest 30% clip. The quality of early meet racing (low-to-mid-priced claimers and maiden claiming races) promotes chaos that often compromises race favorites.[/intense_lead]
The usual suspects are atop the winning jockey list (Lezcano, Ortiz, Jr., Ortiz, Alvarado, Castellano, Saez, Franco, Rosario). Look for John Velazquez and Ricardo Santana, Jr. to move up. After five days, Todd Pletcher was absent from the top trainer list and Linda Rice, the only woman to ever win a training title at Saratoga, sat atop the list. Claiming trainers Rob Atras, Robertino Diodoro, Danny Gargan and Gary Gullo are off to good starts. The Chad Brown barn will continue its winning ways as the meet progresses.
The Lake George – G3 $150k
Stakes Preview July 19, 2019
2-1 Blowout is one of three runners from Chad Brown. She earned her best speed figures last out, determined to hold off chaser Novo Sol. Blowout shows steady improvement but races much like mate Sistercharlie, winning or non-winning by narrow margins. She has tactical speed, was narrowly beaten by the very good Concrete Rose, and is a logical favorite.
 5-2 Dogtag beat common rival Novo Sol in her return race at Pimlico in a $100k overnight stake. She is yet to race over firm turf, so any give in the surface will be appreciated. Dogtag has faced the softest competition of the three from Chad Brown.
Regal Glory placed second twice in G2 company over turf since returning to racing at Gulfstream Park. She waffled a softer bunch at Penn back in June. Unlike mate Dogtag, she is proven over ground both soft and firm. Regal Glory has good closing kick and mates (2) The Macken Bullet and (6) sprinter/miler Stillwater Cove might assure a pace that is at least honest.
  9-2 The Macken Bullet is one of two from Wesley Ward. This filly has tactical speed to track her speedy mate (6). It is unlikely that the Brown trio will let them gallop around the course 1-2.
6-1 Winter Sunset turns back to a winning distance. She had been close in three efforts versus G3 runners and 3rd behind Blowout in Florida.
The CCA Oaks – G1 $500k
Stakes Preview July 21, 2019
2-5 Guarana, a Three Chimneys home bred daughter of Breeders Cup Classic Champion Ghostzapper, a son of Breeders Cup Classic Champion Awesome Again, should have no problem handling the extra furlong of today's distance. Additionally, she is the main speed, if not the lone speed. (3) Boxwood, a sprinter/miler could offer early pressure or run out to a long lead to draw Guarana into some sort of pace duel. That, I think is unlikely. The greater threat will come from late running (5)Point of Honor.
7-2 Point of Honor was victimized by a modest speed bias and moderate pace set by rival (2) Champagne Anyone in the G2 Gulfstream Park Oaks. She returned to take the G2 Black Eyed Susan on Preakness Day at today's 9-furlong distance. Having been the distance is powerful medicine, but rear-half & off the pace runners are almost always vulnerable to pace. The question: is Point of Honor fast enough and determined enough to run down what are expected to be moderate fractions.
4-1 Champagne Anyone looks more like a quality sprinter/miler. She will either press or chase Guarana; either tactic is unlikely to be successful.
The Shuvee – G3 $200k
Stakes Preview July 21, 2019
 She's a Julie is the high weight for having won the G3 Bayakoa and the G1 La Troiene. Last out she tracked a soft pace but was no match for the late run of the very good race mare Elate. The filly has speed and tactical speed to sit a good inside trip breaking from post 1. Her last three speed figures are greater than or equal to figures earned by rival Wow Cat. Others have to step it up significantly.
  Wow Cat made her U.S. debut for Chad Brown as the odds-on favorite in this race last year. That day she stalked loose leader Farrell, losing by a close neck in a strong run to the wire. She followed that debut with a 3rd-place finish behind a front-running Abel Tasman and Elate in the G1 Personal Ensign. Last seen in the G1 Breeders Cup Distaff , Wow Cat raced from the rear in the 9-horse field, experienced traffic but was able to finish well splitting winner Monomoy Girl and rival Midnight Bisou. This mare is a 9-furlong specialist. She returned from a 232-day layoff in the 2018 edition; she returns from a 260- day layoff for this. Wow Cat will have to reel in main rival (1) She's a Julie, who will be more forwardly placed. But it looks like she will get help from stable mate Electric Forest, who looks entered to assure a strong pace. Wow Cat gets a 4 lb. concession in weight.
Forever Liesl is a wet track maven (9-4-3-1) but less than stellar racing over a dry/fast track (10-1-4-3). Her speed figures earned over wet are significantly greater than those over dry. The only water she will feel is what the water trucks lay over the main track. With the two prior races run over turf, water will be applied to the main track between races 10-11, 11-12 and 12-13 without races over it until the finale. That might be enough to help carry her speed to land a piece.
Electric Forest is a sprinter/miler on a mission to assure a more than honest pace for mate Wow Cat. If Chad Brown is thinking anything like he was in the G1 Diana, Electric Forest will be to Wow Cat as Thais was for the late running Sistercharlie.