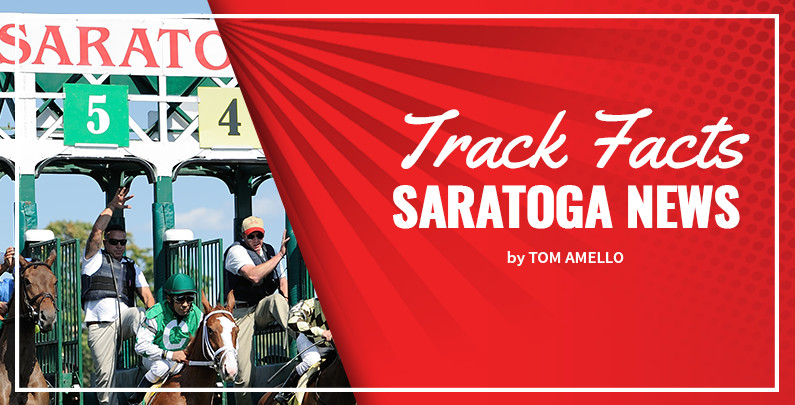 TrackFacts – August 9, 2019
[intense_lead]Among other wonderful essays he penned, Emerson wrote the following in "Self Reliance": "A foolish consistency is the hobgoblin of little minds…With consistency a great soul has simply nothing to do." Wow. Of course he was reflecting on serious aspects of life. But what is more serious than betting Thorughbreds?[/intense_lead]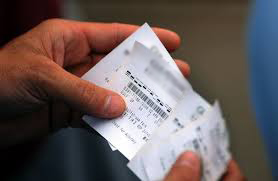 [intense_dropcap]L[/intense_dropcap]et me relate a story to bring his words to life. It happened to me, as I am sure it happens to all horse players. A friend comes up to you, non-winning ticket in hand, and claims aloud, "If I'da boxed it, I'da had it." Seeking commiseration and sympathy where it is not to be found after 40-odd years of betting horses, I ask: "Do you always box?" He looked back at me, quizzically and said, "NO!" I retorted, "Then you would never have had it!". If consistency is Emerson's hobgoblin, I'm of the opinion consistency is the horseplayers best friend.
I cannot speak for all horseplayers, but the ones I consider good players and good gamblers practice a set of consistencies. For example, they never let a long odds win bet go un-played. Additionally, a long odds horse that is viewed competitive enough to win surely is capable of running second. While the favorites are the most logical ones to beat your long odds horse, a small Exacta ($1 with all over your long odds horse) assures a payout should your horse run second and the favorites let you down. If trifectas fit your bankroll budget, constructing a reverse "pyramid" with your long odds horse third to several in the win and place spots of a trifecta play is another way to protect yourself and take money from the pools if your "live" long odds horse runs third. If the opinion is a long odds horse can win, consistency in how you play to get money out of the pools will eliminate any indecision…leaving you "simply nothing to do." This is the situation; this is the ticket.
The exacta, trifecta or superfecta box is a popular play because it is an "easy" play. But is this a best way to bet? Boxing sends equal amounts of money after unequal returns. No one would do that when investing in the stock market. Why do it at the track?
The most likely exacta payout in a three or four horse box will always return less than the least likely exacta payout. The good gamblers I know construct a series of tickets making different investments in different combinations to maximize return for money at risk. But, if the former, the box, is your play, be consistent. Make the same play every time so you won't have to say "I'da had it if I ….."
Tale of the Cat - $100k
August 9, 2019
(2-1) Pat On the Back is an accomplished NYBred proven over dry/fast and wet dirt surfaces and both sprint and route distances. All but one of his previous races has been in State Bred restricted overnight stakes. He was overmatched in the 6-horse G1 Cigar Mile. Note all three 6 furlong wins were against NYBreds. Pat On the Back carries high weight of 124 lbs in this open company stake.
(5-2) Killybegs Captain has speed and tactical speed to sit a good trip along the inside after the break, He is quick from the gate, never back more than 3rd after the start. He is co-high weight for beating the very good Imperial Hint in that rival's return race from Dubai. Certainly that was not the Imperial Hint that broke the tracks record in the G2 Vanderbilt, but that was a decent field. The Captain gets a smart cutback from 7 furlongs to his best distance.
(9-2) Shyler's Scramjet will also carry the 124 impost for his win as the favorite in the 2018 G3 Tom Fool at today's distance at Aqueduct. He is winless in five starts since a December 23 return to racing, three of those versus Graded Stakes Company. Trainer Michelle Nevin has freshened him since May 11, and returns him to racing in the softest spot since last summer.
(5-1) He Hate Me will step up in class for trainer Stanley Hough following a win over the track at this distance versus Optional Claiming/Allowance company. His speed figures have improved incrementaly since his return in January. While this is his toughest test yet, another forward move gives him a punchers chance to upset or hit the board.
Saratoga Special – G2 $200k
August 10, 2019
(2-1) Green Light Go's trainer Jimmy Jerkens is not known for getting debut winners. His NYRA record with juvenile first time starters is 26-3-4-6. So when one of his juveniles wins on debut, folks take notice. Green Light Go was the easiest of winners, impressive in his physical appearance, stride and performance. This son of Hard Spun did it on his own, easily defeating next out winner Another Miracle. Jerkens admitted on NYRA TV the most recent work was faster than he wanted, but the two bullets leap off the page. He will face more pace pressure today but should be comfortable stalking as well
(4-1) Noose defeated 11 rivals from which 3rd finisher Kowalski returned to finish 2nd in a Saratoga Special Weight heat. Trainer Kenneally wins 18% on debut and is 6-2-2-0 with next out runners, including two G3 Sanford Stakes here at Saratoga. This colt also sports a sharp work coming in.
(9-2 Tuggle cruised over a sloppy track in a race taken off the turf.  Trainer Jeremiah Englehart is having a stellar meet (49-8-8-4) while crushing it with his juvenile debut runners (13-5-3-3). His results with last out winners in their next start are equally impressive (13-6-3-1 over the last 5 years). They wanted turf on debut but the colt delivered over the wet. The pedigree, however, suggests his future will be over turf.
(5-1) Zyramid ran away from a field of 7 rivals in her first start over a dry/fast track while earning a solid speed figure. The irony lies in the fact that trainer Asmussen wins 20% after a maiden victory but his record at NYRA/Saratoga in these juvenile stakes is 15-1-1-4. The dam is a 5 x dirt route winner and sire City Zip was a sprinter/miler. Distance should not be a concern; Asmussen's stats at short odds are.
(6-1) Long Weekend crushed a field from which only a single runner has come back to win and that was a ship to Ellis Park. Trainer Tom Amoss's last out maiden winners repeat at 17% but not in these juvenile stakes.
The Fourstardave – G1 $500k
August 10, 2019
(5-2) Uni looms the best of three entered by Chad Brown. A mare facing males, she is undefeated at today's mile distance while winning at five different venues. A G1 and G3 winner, she is versatile enough to win stalking or rallying from off the pace. Brown has spaced her races and maintained her form permitting her to make consistently deliver forward and improving efforts. She pulls weight from her male rivals, but is she good enough or might she be vulnerable entering her 5th year?
(3-1) Raging Bull brings a 4-2-1-0 record at the distance while cutting back from a 10 furlong effort in the G1 Manhattan. Rivals from the Manhattan, Bricks and Mortar and Robert Bruce, are top, talented turf horses. A third place finish behind them is impressive. Also from Brown, Raging Bull is less tactical than mate (3), a sustained runner finishing well in the late stages. He owns the best last Beyer Speed figure in the field.
(6-1) Got Stormy, the second female entrant, proved the easiest of winners prepping for this in the De LaRose stakes August 3rd. Another mile specialist, Got Stormy is a G3 winner and stakes placed in G1 & G2. Trainer Mark Casse has her in top form and a repeat or slight improvement upon her last outing versus lesser will contend at odds.
(8-1) Dr. Edgar has 3 wins at the distance, including a G3 win over turf labeled "good"
(8-1) Hembree just missed by a neck in the G3 Poker on June 16. His career record of 22-5-9-2 over turf and 12-2-8-0 at today's distance suggests he is less likely to win than to race and finish in-the-money.
(10-1) March to the Arch is the "other" entrant from Mark Casse. This uncoupled mate races from back in the herd. He owns a single win at this distance while meeting distance specialists. His best chance will come if the pace is stronger than honest.