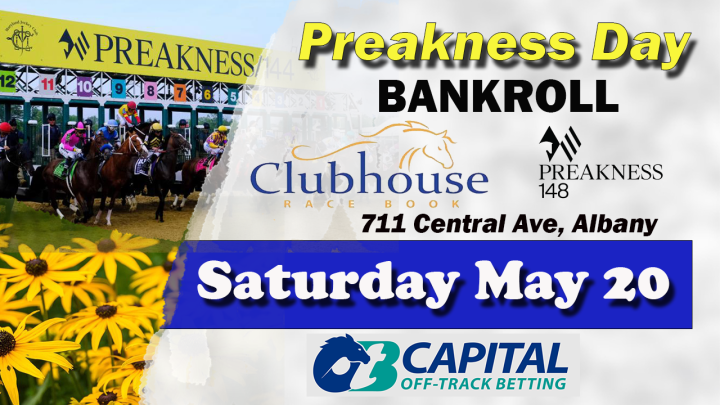 Preakness Day Bankroll at OTB Clubhouse Racebook 5.20.23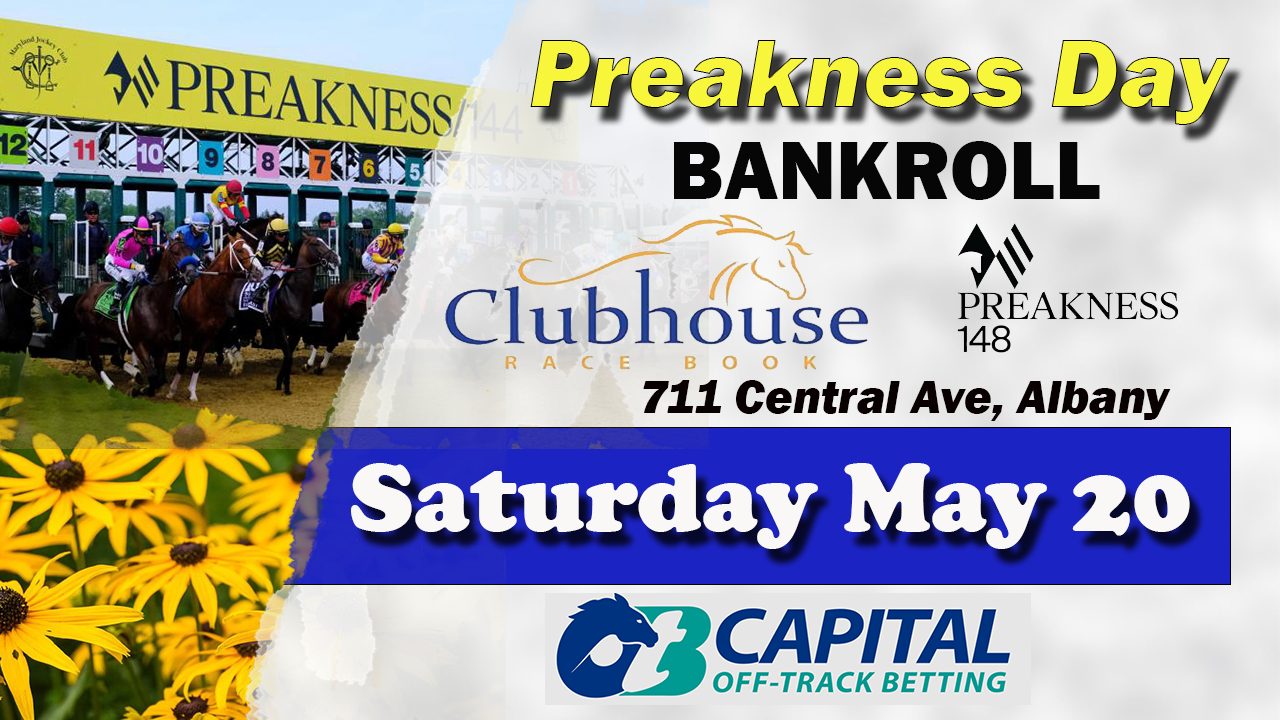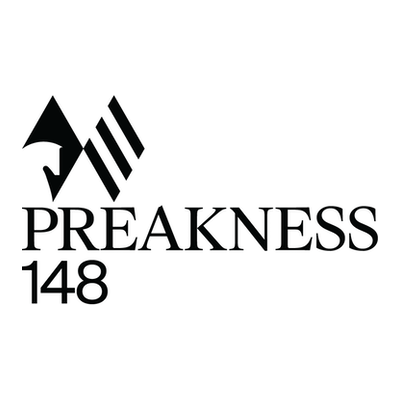 RESULTS
Winning wagers listed below. Highlighted in
RED.
$650 + 30.65 + 55.40 + 47.25 = $783.30
Congratulations to the bankroll team and thanks for playing!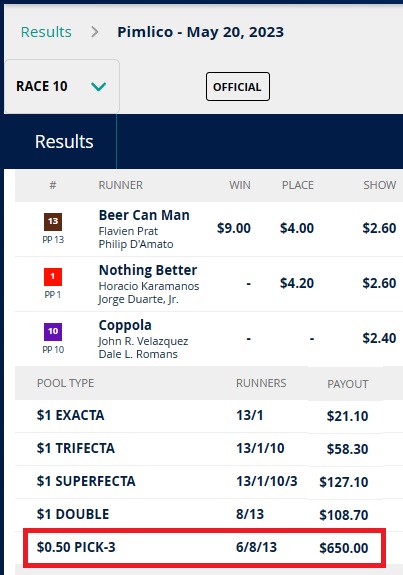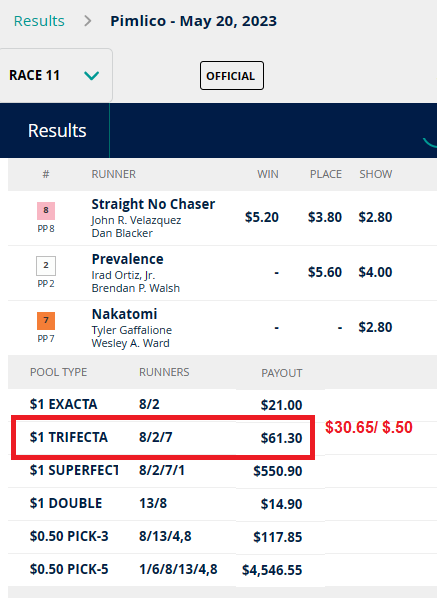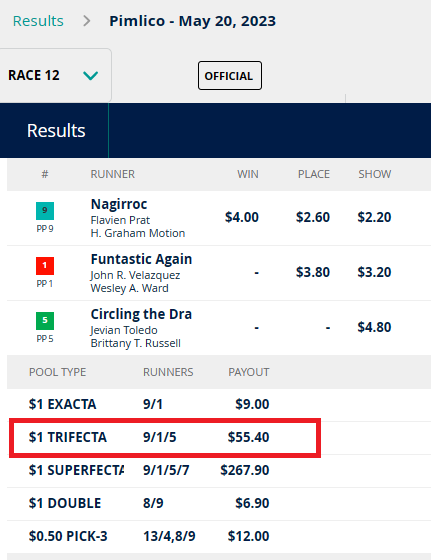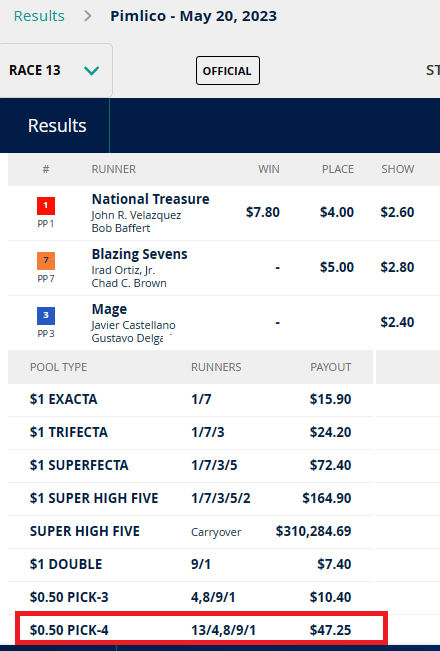 $750 PREAKNESS DAY BANKROLL WITH SETH MERROW
AT THE CAPITAL OTB CLUBHOUSE RACEBOOK
711 CENTRAL AVE, ALBANY, NY
Come and enjoy Preakness Day at the Clubhouse! Fill out an entry and deposit it in the contest entry form bin before the 2pmET deadline.
A team of 25 will be randomly chosen.
We arm our handicapper with a stack of cash and they are ready to play on your behalf, any winnings will be split evenly among each Bankroll Team Member!
HOW TO ENTER ONLINE BANKROLL
Come to the Clubhouse on 5.20.23
Fill out an entry form
Deposit your entry form in the contest bin
A team of 25 will be randomly selected at 2pmET
Must be present at the time of the drawing