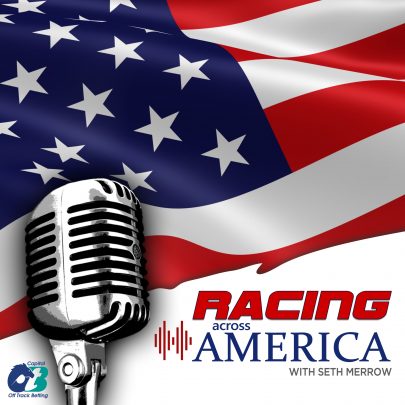 Racing Across America August 20, 2020
Capital Off Track Betting brings you Racing Across America with Seth Merrow on the Backstretch of the Saratoga Race Course . Seth chats with Saratoga Special's Tom Law . Seth & Tom discuss the Michael G. Walsh Novice S. that ran on August 19, 2020 .They also review the New York Turf Writers Cup H.
that runs on Thursday August 20th, 2020 .
Seth Chats with Daily Racing Forms's Dave Grening. They prev Tale of the Cat S.race 7 at Saratoga , they also preview the Skidmore S. that runs on Friday August 21st, 2020 and the Fourstardave H saturday's feature race . In the final segment Seth chats with Trainer David Donk and discuss his horses Sky Kitten, Winning Factor. Jc's Shooting Star and there winning performance on august 16th at Saratoga .