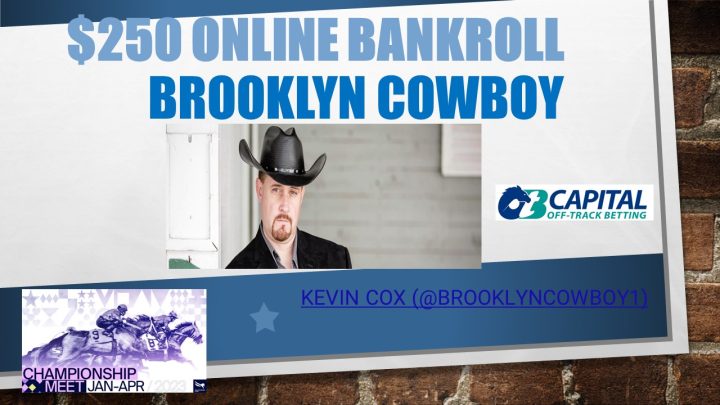 Brooklyn Cowboy Bankroll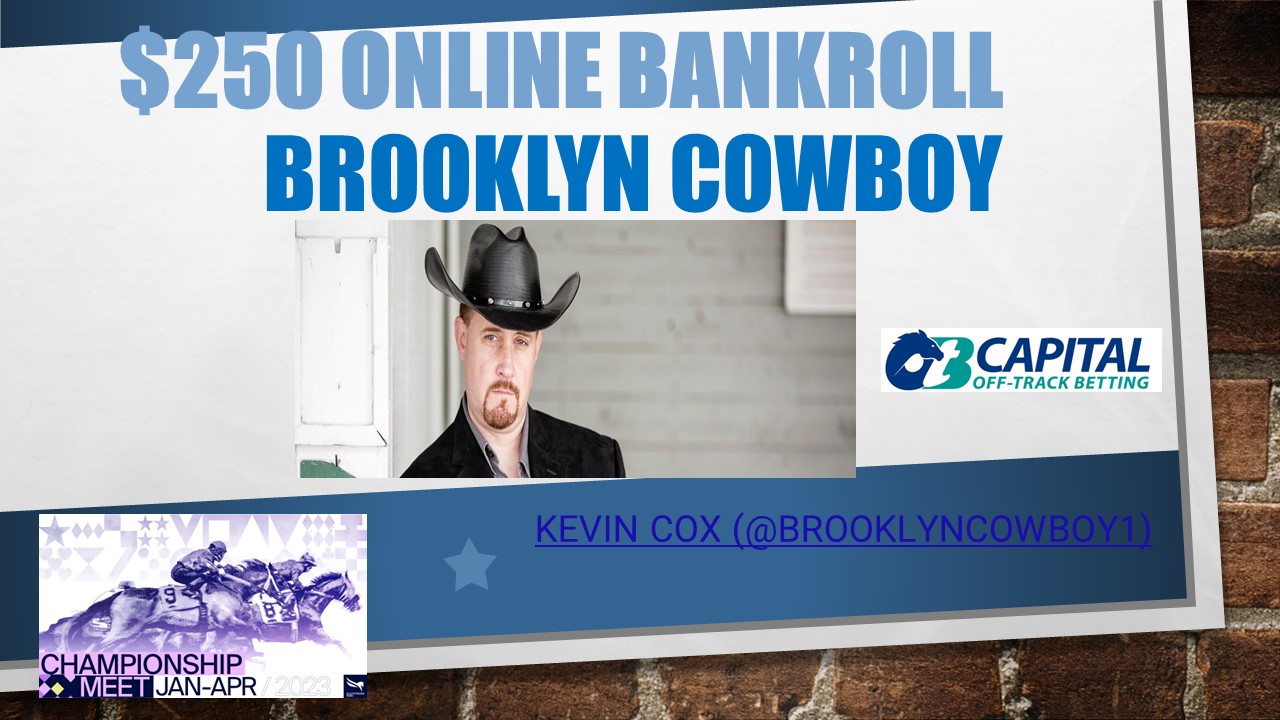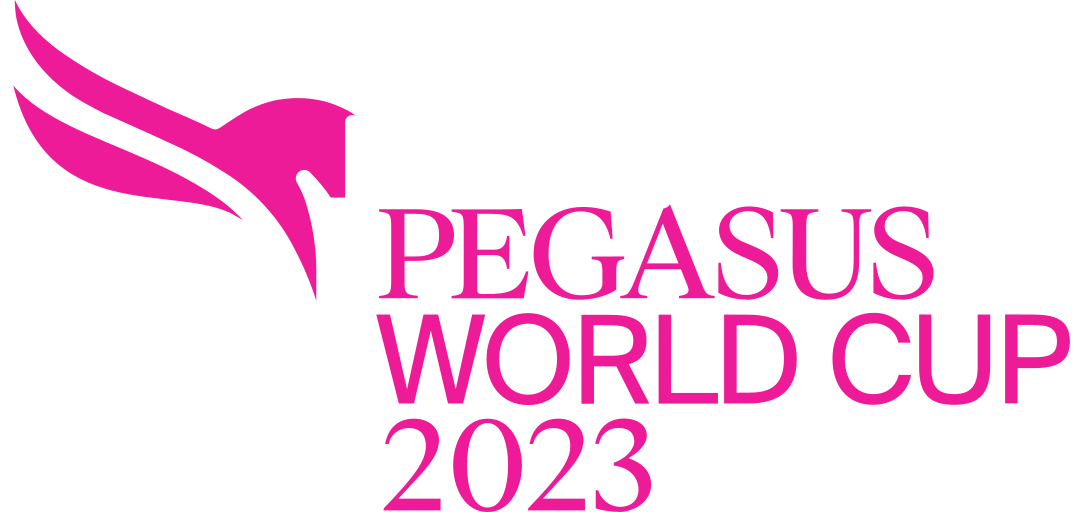 You have been randomly chosen to be on the Brooklyn Cowboy team.
You MUST wager through your Capital Bets account on Saturday to be eligible for any possible winnings.
Bankroll Team – Saturday, January 28th
56136 88466 36140 98133 56140 3747 89792 86329 48194 41215
We will post the bets on OTB TV, Facebook, Twitter and an email will be sent with a copy as well.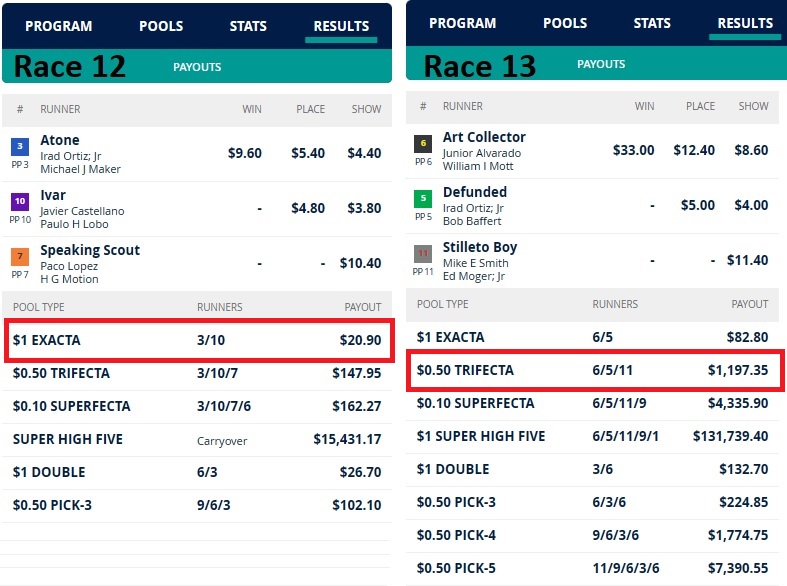 ========================================
The plays:
Race 12: $3 Exacta 2,3,4,6,9,10/2,3,4,6,9,10,12 — $108
Race 13: $1 Triple 4,6/4,5,6/All — $40