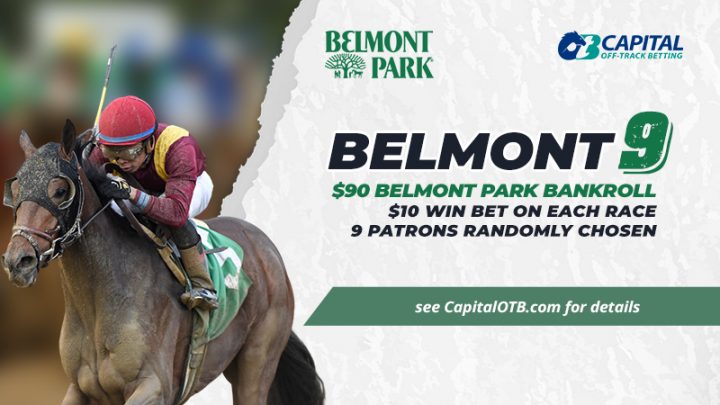 Belmont 9 Bankroll
EVENT DETAILS
Mark your calendar!
Exclusive Belmont 9 Bankroll
$90 Bankroll w/Seth Merrow online. 9 races, $10 WIN bet each race! ( 9 patrons randomly chosen online)
HOW TO ENTER THE BELMONT 9 BANKROLL
Fill out the entry form below
Place a bet through your account on the contest day
Any amount any type
Come back to see if you made the team!
Bankroll Team
527001751 527009232 527010395 527010682 527036671 527043462 527056116 527057991 527944720
| Date | Handicapper | Start | Winnings |
| --- | --- | --- | --- |
| 06/24/2021 | Seth Merrow | $90 | $60.00 |
| 06/10/2021 | Seth Merrow | $90 | $0.00 |
| 05/13/2021 | Seth Merrow | $90 | $101.00 |