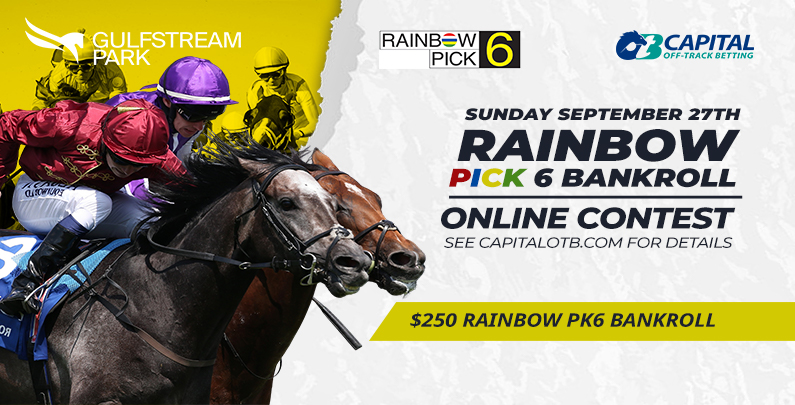 $250 Rainbow Pick 6 Bankroll

EVENT DETAILS
Mark your calendar!

Exclusive RAINBOW PICK 6 Bankroll
$250 Bankroll w/Seth Merrow Online  (20 patrons randomly chosen to be a part of the bankroll team) Please note if the carryover isn't substantial the bankroll will not be conducted.
HOW TO ENTER ONLINE BANKROLL
Fill out the entry form below
Place a bet on Gulfstream Park
Any amount any type
Come back to see if you made the team!
Race 7  
Race 8  
Race 9  
Race 10
Race 11
Race 12
Race 7  
Race 8  
Race 9  
Race 10
Race 11
Race 12
Race 7  
Race 8  
Race 9  
Race 10
Race 11
Race 12
Race 7  
Race 8  
Race 9  
Race 10
Race 11
Race 12
ONLINE BANKROLL TEAM
527001022 527002186 527006845 527008492 527013325 527013844 527020967 527028913 527032917 527043462 527045088 527048044 527048194 527053078 527053615 527056266 527056610 527056821 527087956 527090894